Our agile Thomson Reuters customer portal project launches
Project Management
08.12.2017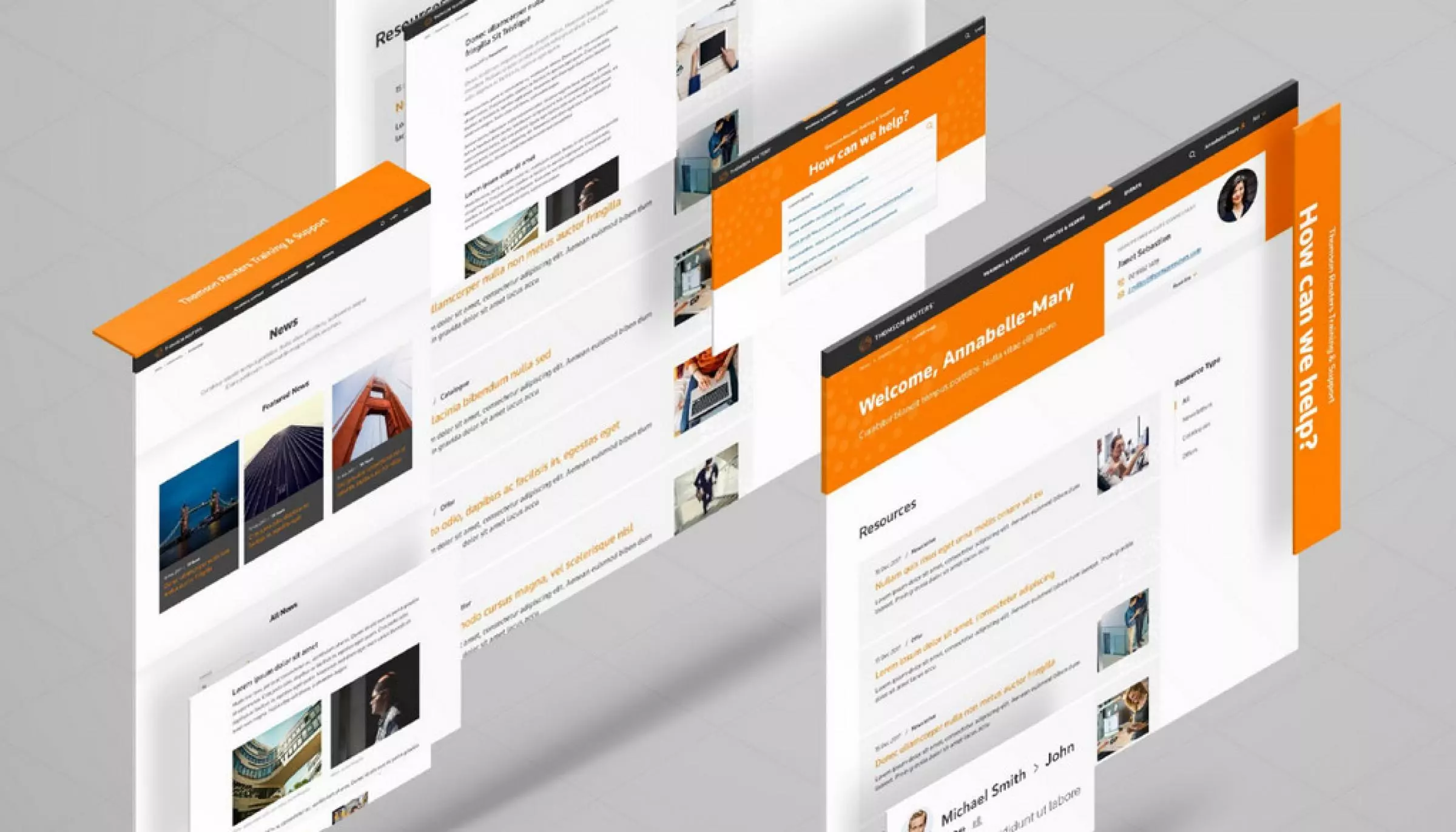 Digital Garden has launched a new customer portal for the Australian arm of Thomson Reuters (Legal), a division of the multinational media and information corporation. As the producer who oversaw the portal's design and development, it's safe to say that the portal was one of our favourite client projects of 2017. Working with the core Thomson Reuters stakeholder group - comprised of Magda, Victoria and Vanessa - was not only collaborative and productive experience from start to launch, but thoroughly enjoyable one.
Thomson Reuters approached Digital Garden with a fixed budget yet a flexible set of goals and features they hoped to achieve in the portal build. Once Digital Garden had been engaged for the project, we worked closely with the Thomson Reuters stakeholder group to determine and prioritise features that could be developed within the allocated budget and six month timeframe.
A series of stakeholder workshops at Thomson Reuters in Pyrmont, Sydney were conducted by the Digital Garden project team. Our technical lead Duarte, UI/UX designer Joanne and myself fleshed-out the proposed features in a roundtable with members of the marketing, customer care, training and technology teams. Out of these workshops, we mapped out a feature requirements list within Atlassian's Confluence, a team project collaboration platform. Over several weeks, Thomson Reuters helped us refine, validate and approve requirements within Confluence.
Complete transparency for our clients on planning and progress throughout a project is an important part of the way Digital Garden works best - and makes for happy clients with well-managed expectations.
With a meticulously detailed functional requirements outlined, we then created an interactive prototype (or wireframe) within the Axure prototyping tool. We create black-and-white high fidelity interactive prototypes to give our clients a full understanding of how their website or digital product will function and flow.
Following the prototype's approval, this and the feature requirements were used to create the build technical specification document. From this point on, the user interface (UI) design production and development of the portal leveraged an Agile approach. Across four sprints of development work, we designed and built sections and content types for the portal.
The project commenced in Q1 2017 and launched live six months later. It included:
A series of stakeholder workshops
Collaboration in Confluence on a feature requirements list
Shared project timeline of all deliverables and due dates
Interactive prototyping to demonstrate function
UI design for all screens of the portal, created in a sprint-based approach alongside feature development
Portal development release meetings at the conclusion of each sprint
A CMS training session with all relevant Thomson Reuters business units
User acceptance testing (UAT) phase and the client's content population
Collaboration, planning and a great partner in our client were key to this project being an enormous success. Being able to map-out the functional details of the features with Thomson Reuters at the outset meant for a delivery free of surprises and one that exceeded expectations. We delivered what we planned - together.
Throughout 2018 we will be continuing to work with Thomson Reuters to develop new features for the portal and help better the experience for their own customers.
Check out the new Thomson Reuters (Legal) Australia customer portal here.